We introduce our series of Prominence to Producers in which we take a close and detailed look at the career, works and ways of beatmakers with the homies from Golden Era Tracks. A must read that will give you mad new info, insights and a bunch of tracks to bounce to bi-monthly.
An introduction
If someone forced me te make a top 10 list of best hiphop albums ever, I'd definitely choose 'Enta da stage' as one of the greatest. This classic piece of hiphop history is full of great lyrics and the finest sounding beats you'll probably ever hear. When I heard this for the first time, I immediately wanted to know who were behind it. So I saw these liner notes on the back of the LP, looked the three members up, and especially wanted to know more about the man behind the beats. As a matter of fact it were two brothers who made this whole album sound so well, everybody will nod their heads from front to back.
 Most of the recognition and props often go to the MC's, but an MC is nothing without a good beatmaker/producer. And that's where one half of the production team of 'Enta da stage' is coming in.
Haven't you heard about one of the greatest beatmakers; Evil Dee ('shame on a nuh')? Than this read is a must. If you do, this article will explore your mind and probably give you new information and a bunch of tracks to bounce to.
"Evil Dee is on the mix, common kick it!"
Now being ½ of Da Beatminerz, ⅓ of Black Moon and a member of the Bootcamp Clik but before that, Ewart Dewgarde made name for himself as a college radio DJ and used to make beats with his brother's, Mr.Walt, record collection using two tape decks.
His love for hiphop came at an early age way, way back in 1979 when he saw his brother as a DJ at a blockparty. "I was jealous of 'em and it made me start DJ'ing. I was yo, he can't get all of the attention, I gotta get some attention too." Hearing Rappers Delight and Christmas Rap on the radio for the first time was his second hiphop experience where it all started for him to become involved in hiphop. These days if I say Black Moon or Da Beatminerz, you know who I'm talking about.
In this article I'm mostly zoomin' in on Evil Dee, keeping in mind that Da Beatminerz is the base from where it all started and also probably ends with.
Featured Works
Most people do know about the existence of Da Beatminerz, but don't know Evil Dee produced records on his own, such as the following ..
Finsta – Finsta baby
The very first record pressed on vinyl with Evil Dee as a producer was together with his brother as Da Beatminerz. A track that was ahead of its time in sound and overall quality, just like 'Enta da Stage' was. I'm talking about the year '92 when Finsta (later known for some beautiful underground hits with DJ Bundy) just left Black Moon to pursue his own solo career. This production is a perfect example of what Evil Dee and his brother became famous for a year later. Hard knocking drums, great filtered basslines, nice scratched cuts and some other sampled sounds like horns to fill it up.
This beat may be a very straightforward one, but is like hiphop in it's purest form.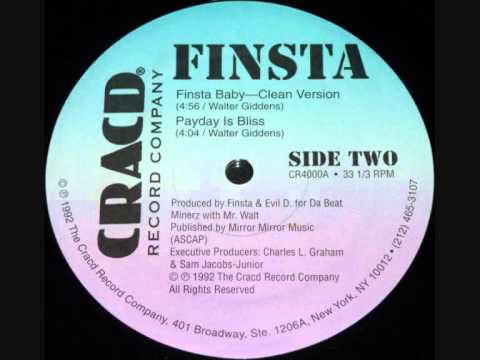 Black Moon – Who Got Da Props
That same year there was the second Beatminerz production that got a lot more attention than the first. For most of the people this is where all the magic started. 'Who got da props' was made before Black Moon even had a record deal. It was the first single of the legendary album 'Enta da stage'. This also was the first entrance of Buckshot in the scene, who (like 5FT of Black Moon) was originally a dancer.
In the studio there was an engineer who was hired to mix 'Who got the props', but due to Evil Dee's strong ideas about how it should sound he finally mixed it himself. He was so certain about how the beat must sound; it had to be so hard the tweeter and woofer of the speakers almost exploded. It wasn't only a technical thing, such as the famous east coast compression and all that, but an spontaneous idea caught up by Mr. D's ear.
"You can take anything and put it on some hard drums and it becomes hard. And you can take a bass line and filter it like crazy until it's just bass. And then you just turn it up. To me, hard bass and hard drums is hip-hop. If we didn't blow a fuse in the studio, our album was wack."
According to Evil Dee, he knew exactly which sound he wanted for the album when he heard Diamond D's
'Sally got a one-track mind' bumping out some Jeep speakers.
The sample which was used for this classic sounds even doper than the original, cleaner 'Tidal Wave' from saxophonist Ronnie Laws.
DFC – Digga Bigga Ditch (remix)
Evil Dee made, next to the productions for Da Beatminerz, a few other beats under his own name.
The first one is a remix of DFC, Da Funk Clan's track called 'Digga Bigga Ditch' in 1994. The overall sound contains exactly the same formula which was used on 'Enta da stage'. The snare got that SP1200 crispiness, nice compression on the beat and a heavy bassline that comes filtered and unfiltered at the chorus (an old, but still deadly trick).
House Of Pain – On Point (Beatminerz remix)
That same year Evil Dee and his brother made a great remix of the magnificent track 'On Point' from House of Pain. The Beatminerz signature is loud and clear, the sax hook is just crazy and made this a strong produced jam at the golden years of hiphop.
Miss Jones – Don't Front (remix)
Probably to make a bit more loot, make something more commercial, Evil Dee made a remix of R&B singer Miss Jones' track 'Don't front'. Maybe it shows his versatility in the game, but I think it's not his best production and shows some lack of inspiration. The drums are tight and so are the cuts, but that's all I got to say about this plain and effortless beat. Though as Da Beatminerz they did more of these R&B remixes so if you dig this, you can look those up.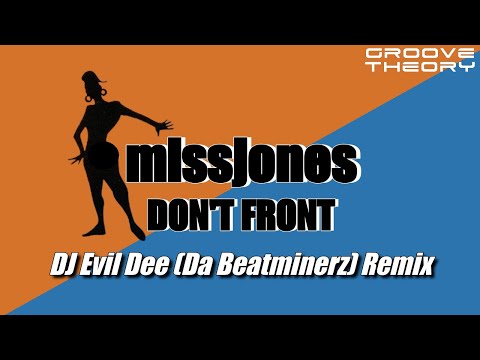 Lady Apache – Rock and Comeen (Nite time remix)
In '95 Evil Dee is still standing strong and is back with some rawness for your ears. Another remix he did for female artist Lady Apache. It's dope, even doper if you digg reggae and it contains the same guitar sample riff from James Brown as on A Tribe Called Quest – Lyrics To Go. Simple, but boomin'!
Sista ft Missy Elliot & Craig Mack – It's Allright (Dangerous Minds)
Another joint to make a bit extra money was on the soundtrack for the flick 'Dangerous minds'. But this is definitely a dope one. A dark, Black Moon style, type of production that knocks the shit out of your brain. And after listening to this track you can say you've listened to an early Evil Dee and Missy Elliot collaboration!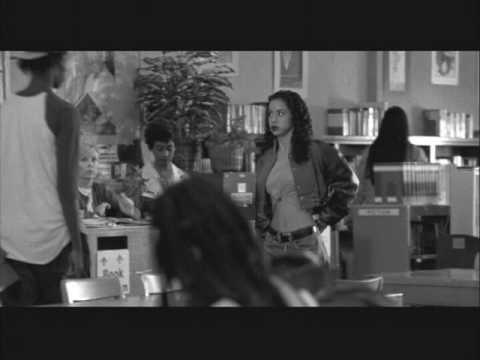 Smiff-N-Wessun – Bucktown
A great milestone in Dee's career was in '95 when he produced almost everything for the first Smif-N-Wessun album. 'Dah shinin' is at the same league as 'Enta da stage', unforgettable if you ask me. Every track is dope as fuck on its own. Soundwise it's a little different from 'Enta da stage', but the same (beat and sample wise) formulas were used.
"We did the first Black Moon album and we didn't know. I knew how to make beats, I knew how to use the samplers I was using, but I didn't know how to work in a studio. That's part of the reason that that album sounds the way it sounds. And it's ill because it worked out, because that happened to be the sound. Smiff n Wessun's album is cleaner than 'Enta da stage', it's still grimey, but it's cleaner because I learned how to work at a studio."
The classic everybody heard, 'Bucktown', is something you'll never get tired of. Another superb Evil Dee and Mr.Walt production with a jazz sample that was found nicely!
After that there were many underground classics produced by Da Beatminerz. Here's a few to give you an idea and extension of your listening session:
Ill Breed – Act Up (D&D project)
Brothers Of The Mind – Rough & Tough
Shadez Of Brooklyn – Change (Beatminerz fam)
Heltah Skeltah – Clans Posses Crews and Clicks
And don't forget about the graceful grimey Evil Dee production that was on the Heltah Skeltah album in '96. Just a little different in sound, cleaner than earlier productions, but still dopeness straight from the Bootcamp.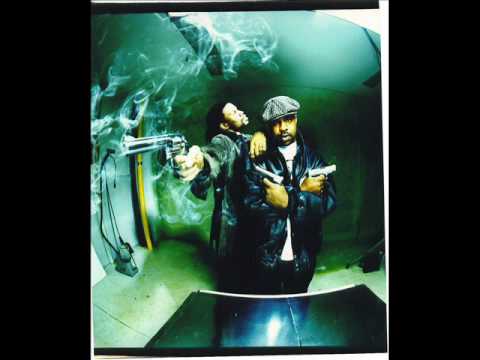 A few more recent beats, post millennium, show that Evil Dee still got it. As I stated earlier, they sound cleaner, but still got the grimey straightforward patterns that will made your head nod. Pure hiphop. You can check these randomly chosen dopeness out if you want to know how dedicated Dee still is to the game.
Dub MD and Fresh Daily – Raw Hiphop
Opgezwolle en Duvel – Mijn Zone
Bonus Tracks
Since I've only shared two of the most known tracks from 'Enta da stage' and 'Dah shinin', I figured that's not enough to make this short list complete. Both albums are such a great influence and inspiration to so many beatmakers, rappers and Hip Hop music and culture in general up until this day, just two tracks won't be enough.

Full Playlist
Check The Technique (Style, Gear & Influences)
Evil Dee is the type of guy that sticks to the things he can rely and trust on to build his strong ideas with. If you know your main machine, why use an other? One time he said in a tweet that the main setup he uses to make beats consists of two SP1200's, one MPC2000XL, one S950, two SL1200's, a DJ mixer, one Juno 106, Pro tools and of course a lot of old records.
Times were a little different during the first Black Moon album, when for example there wasn't a lot of sampletime on the machines they used and the steps to make it sound raw were different from today's standards. A nice statement from D. about how 'Enta da stage' was mixed:
'The original beats was done on the RZ1 & 612. When we got to D&D we just sampled our loops off of tape to the 950. The 1200 was just used for sequencing. The beats was looped with the 612 and sequenced with the RZ1. Then they was recorded to tape & resampled to the 950″
All these machines explain the dirtiness of the album sound too, because they are all lo-fi and have that real analog 12-bit pureness in it. Imagine how it would be to think in sound and make all these steps from machine to machine like they were doing back then. In my opinion that's some pure essence, a lot of cats don't understand or agree with today. But that's another story.
Most of his and Da Beatminerz recordings were done in the three floor house he shared with his brother, where he's still living and doing his thing today. Also don't forget about the famous D&D studio that was their second home: "Oh, man, D&D was our home. Monday and Friday, you'd find Beatminerz in the A Room, you'd find DJ Premier in the B Room."
As far as sampling goes he started out using mostly loops, filter them to make a bassline out of that and then add some horns or other funky sounds to it. He had an ear for some of the smoothest jazz and funk loops out there.
The sound changed clearly when he and his brother, let's say around '97, knew how to chop up the sample quickly in their machines of choice (Mr.Walt uses a MPC3000 too). As they stated themselves, it had nothing to do with the sample clearance issues, but it was just about developing their skills and using the machines to the fullest.
If you want to know a couple of favorite (and interesting) Beatminerz sample flips that were not from themselves you may want to check this out.
Present & Future
Evil Dee has got many different things going on. The last few years he's been more active as a DJ, touring on a worldwide scale. You can call him a party DJ, a podcast DJ, a turntablist… As a matter of fact he can do almost anything on the one's and two's. For instance he's not the type of guy that only sticks to Serato or CDJ's (he was one of the first to use CDJ's and scratched with them when they came out), but still does vinyl sessions too. The last one on vinyl I've heard was a great James Brown mix with only 45's.
Next to that he's focusing on Beatminerz Radio, which is his and his brothers' radio station. Also Crazy DJ Bazarro (producer and DJ from the Dysfunkshional Familee) is one of his 'rights hands', while they were battling and competing back in the day.
As far as the production goes, I guess and hope he'll never stop. In 2011 they announced Da 'New' Beatminerz, a huge production team with all kinda cats I haven't heard of. Evil Dee is also looking for dope Europeans to team up with, so there's enough ill shit you can be on the look out for. Evil Dee is all about (love for) hiphop. And don't forget about his brother Mr.Walt, who's always there.
Did you know Evil Dee rapped too? Check this early Black Moon shit out!
I guess now you do know exactly who Evil Dee is, the highlights of his discography, weapons of choice and influence on Hip Hop. Make sure to share this if you enjoyed it, so everyone can. Be on the look out for our next edition in which you'll get to know all about K-Def. Meanwhile, get your daily dose of hiphop tracks and history snippets through our facebook page Golden Era Tracks. Peace!