The Tika will provide you with a monthly update on the dopest and most refreshing releases of each month, not only to save you the effort but especially to keep you from missing out. Here's January's, enjoy!
Zion I – Masters of Ceremony
"The Masters of Ceremony is the first EP in a series created to fortify the cultural aspects of Hip Hop. We took it back to ground zero in creating these songs. The sole purpose of the MC is to energize, invigorate, and guide the listener to a higher state of mind, whether that be reflection, relaxation or enlightenment. This is the culture and not the business of Hip Hop, to serve as a tuning fork to the emotions, that we may contemplate our current state collectively and forge our collective destiny with heightened perspective. A lot of people MC, but many have no idea what it really means."
I think this says enough. This EP is a fresh, very varied release. Really the dope type of hip hop that is being released nowadays. 5 tracks, each unique. This EP has a consistent level of grooviness and dopeness; the productions are all very different, though all tight. This one is free to download on Bandcamp, be sure not to miss this one. Worth checking.
Step Brothers – Lord Steppington
Step Brothers is a project by Evidence and Alchemist. Both are respected names in the hip hop scene and have been around for quite some time. Both have produced beats for major artists and both rap too. Joined together, this delivers "lyric-driven, punchline-heavy and intricate rhymes," quoting the Rhymesayers page. Click here to get a little taste of what to expect.
Jonwayne – The Come Up
The Come Up 1 & 2 joined together in a music video. For those unfamiliar with this guy, Jonwayne is a rapper signed to Stones Throw with a unique style. He produces a lot of his own beats, which are mellow, synthy and sometimes trap-influenced. Jonwayne is not your average looking rapper; this is a big white dude with long hair, a beard and sandals. Sort of a rapping Hagrid. But don't let his looks fool you: this guy is skilled, refreshing and has a dope style. Just listen and you'll know.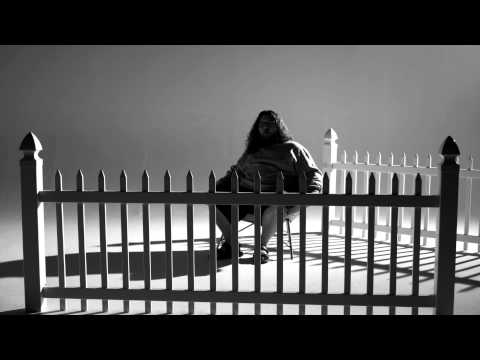 Het VerZet – Russian Roulette
Though this isn't fully in English, this is just waaay too tight to miss. Het VerZet (The Restistance) are a Dutch hip hop group, consisting of English rapping and Dutch rapping emcees. These guys have been getting a lot of love from Russia and have done shows there already. To show the Russians some love, they made a track called Russian Roulette. I have been chilling to this track a lot last week, and even if you only understand half of it, it still very dope. Check 'em!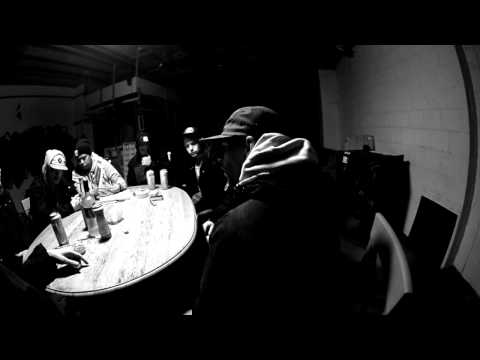 Killawat – Meditations
This one is for the peeps that dig the Nujabes vibe. The Japanese producing style influence is obvious and lovely. Raw, funky drums and soulful, jazzy, uplifting samples and melodies. Really the type of album to start your day with for a positive vibe. Anybody would like this type of music; easy listening all the way. Good stuff. Listen to it right here.
Jamla Records – Jamla is The Squad
Jamla is The Squad is a compilation album hosted by Statik Selaktah that has quite a few dope tracks. A lot of Khrysis productions and of course 9th Wonder's too. One of the most surprising tracks was Be Inspired by Pete Rock, Lecrae, Rapsody and produced by Khrysis. Did not see that one coming, and it turned out really fresh. This is just a dope compilation of various artists that know their game and are obviously enjoying what they are doing.
Available to stream right here.
Moderator – Escape
"Music has been a part of me since I was child, It's therapy for me, I put my soul in every track I make and I never spend a day without working on what I love. I'm always hunting for soulful melodies for people to vibe to. That's exactly what i did with Escape and I think it's my signature style making atmospheric and melodic sounds whether it's a slow or a more up-tempo track. I hope you all enjoy the release."
I think this speaks for itself. Free to download on Bandcamp. Go get it, it will cost you little time but will get you a lot of love!
We hope you benefit, feel free to spread the love & let us know if we skipped any.
Peace!